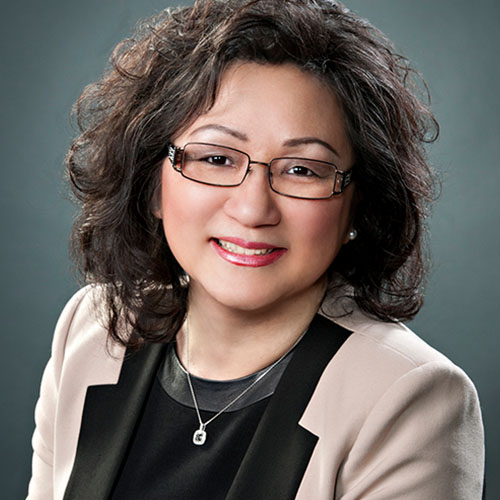 Teresa Woo-Paw
Ms. Woo-Paw holds a Bachelor of Arts degree in social work from the University of Calgary and has dedicated her career to promoting active civic engagement and volunteerism, social inclusion, cross-cultural understanding and antidiscrimination awareness.
An active part of her community for 40 years, Ms. Woo-Paw founded seven organizations including the Asian Heritage Foundation, the ACCT Foundation, the Ethno-Cultural Council of Calgary (Action Dignity) and the Calgary Chinese Community Services Association as well as served on over 30 committees and boards at local, provincial and national levels. Ms. Woo-Paw is also a member of the Calgary Arts Foundation currently.
Her community service has earned Ms. Woo-Paw an Immigrant of Distinction Award, YWCA's Woman of Distinction Award, the Chinese Canadian Legend Award, the Queen's Jubilee Award for Multiculturalism and Community Services, the Canada 125th Commemorative Award for Community Services and the Queen Elizabeth's 60 th Jubilee Award.
Ms. Woo-Paw is the first Trustee and Chair of the Calgary Board of Education of Asian Canadian descent (1995 to 1999) and the first female Member of the Legislative Assembly of Alberta and Cabinet Minister of Asian Canadian descent (2008-2015).
Other than her accomplishments in community and political services, she is also a consultant by profession, including diversity training, and has worked for the Calgary health region, United Way of Calgary, the Red Cross, Calgary Board of Education, the Calgary Immigrant Women's Association, and the Calgary Immigrant Aid Society.